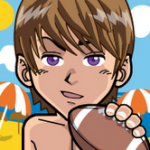 Edzz
·
in Season Three: Montenegro
Day 39- Final Tribal Council Results
Alright, Gerda and Maria, the two of you have worked so hard to get here, and one of you will be crowned the sole survivor! Tonight you want to see you name down. And no matter what happens, I love you both.Well, your votes have been read and verified. I just wanted to say how fun it was hosting you all, and that this was an amazing season <3. For the last time, I'll read the votes...
First Vote...
Gerda
GerdaThat's two votes Gerda
Maria
GerdaThat's three votes Gerda, one vote Maria. Gerda only needs one more vote to win.
MariaThat's three votes Gerda, two votes Maria.The Winner of Survivor: Montenegro...Gerda
By a vote of 5-2, Gerda has become the newest winner on Eden's ORG wiki! Thank you to everyone that played, this was such fun.